Interested in Renting ARS Systems for an Upcoming Conference or Event? Padgett Communications Has You Covered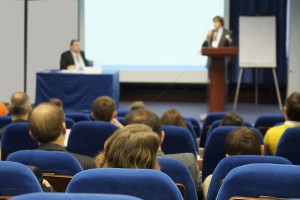 When it comes to renting ARS systems anywhere in the world, there's no better company out there to rely on than Padgett Communications. We ventured into the audience response system (ARS) industry back in 1995, and have become an industry leader in the years since. Today, we boast a 100 percent success rate. So, you can be certain that you're in good hands when you choose Padgett.
At Padgett Communications, we understand that renting ARS systems can be just one element in running a successful meeting or event. Furthermore, we also understand that operating ARS systems – especially for first-timers – isn't exactly cut-and-dry. It is for those reasons that we will not only provide you with ARS equipment, but also with a personal project manager who will:
Set up all ARS equipment and install all pertinent software, getting everything arranged specifically for your needs
Ensure that all video boards, displays, and projector screens are functioning properly and able to be easily seen by all
Walk you through a dress rehearsal before the event to familiarize you with how everything will work and give you added confidence
Stand beside you for the duration of the event to quickly troubleshoot any problems and ensure that everything goes off without a hitch
So, to find out more about renting ARS systems from Padgett Communications for your upcoming meeting, conference, or other event, please contact us today. Our team of professionals will be happy to assist you in the renting process and will assemble a fully itemized quote that contains everything you plan to rent from us.