Want to Rent a Response Clicker System for an Upcoming Event? Rent from Padgett Communications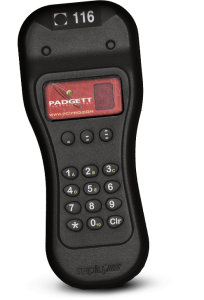 Utilizing a response clicker system, along with audience response system (ARS) technology at an event, conference, or meeting can significantly help to streamline the processes. At Padgett Communications, we understand this as well as anyone, and for that reason, we proudly rent out ARS technology and interactive response clicker devices to companies and organizations of all sizes, all across the globe.
Once you've decided to rent an audience response clicker system from Padgett Communications, you'll just need to choose which one of our handheld keypads best suits your needs. Our options include:
Padgett Mini – These small handheld clickers are designed for responding to basic multiple-choice questions
Padgett Plus – With multi-digit functionality and capabilities, these clickers are geared more for responding to more in-depth questions and prompts
Padgett Worldwide – The clickers feature everything that our Padgett Plus clickers offer, but have a more ergonomic design and a full-color display
Padgett Ativa – Our most state-of-the-art option, these clickers come with a touch screen, keyboard, and full-color display, making them well suited for responding to all types of open-ended questions and prompts
If you'd like to learn more about renting an ARS system with response clicker technology from the trusted professionals at Padgett Communications for an upcoming meeting or event, please contact us today. We will be happy to assist you in finding the ideal ARS system and wireless clickers for your unique needs, and we will even provide you with an itemized quote detailing out everything you choose to rent.