A State-of-the-Art Voting Keypad System Available from Padgett Communications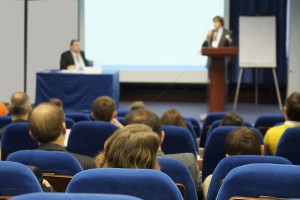 A voting keypad system from Padgett Communication helps organizations of all sizes anywhere in the world hold efficient elections without having to worry about inaccurate results. This is partly due to our advanced voting technology, which can be customized to the unique requirements of our customers. For example, we have voting devices that have multi-selection capabilities that make the complex task of voting candidates into a multi-seated position as easy as possible. We can also import a list of each delegate's voting weight. And, because we offer devices with a secure login feature, you can rest assured that the integrity of your results will be protected.
Some of the applications of our voting keypad system include:
Developing a quick consensus among attendees of a meeting or conference
Electing individuals into single-seated or multi-seated positions
Proposing changes to bylaws, procedures, and policies and voting for new language on the spot
Providing advanced voting technology is only one of the ways that we differentiate ourselves from our competition. By providing comprehensive support leading up to and during the voting process, we ensure your election will go smoothly. This support includes sending an account manager to your location who will set up your equipment, walk you through the use of our system, and troubleshoot any problems should they arise. It is this unparalleled commitment to customer satisfaction that has allowed us to maintain a 100 percent success rate since 1995.
If you're interested in learning more about the voting keypad system that Padgett Communications provides to organizations around the globe, contact us today.