What is An Audience Response System?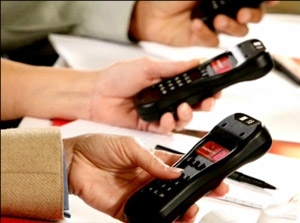 What is an audience response system? The simple answer is: handheld devices that are distributed to members of an audience at an event or meeting, allowing them to respond to prompts during a presentation. However, the simple answer doesn't capture the wide range of capabilities that these devices do – or do not – have. The fact is, audience response systems vary greatly in their reliability and overall quality, so it is worth doing some research before choosing a company to provide this equipment.
Padgett Communications is a global leader in audience response system solutions, having served countless organizations ranging from professional associations to Fortune 500 companies since 1995. Our excellent reputation is partly thanks to our use of top-of-the-line audience response equipment that can be customized to our customers' needs and used for many different applications, including:
Quickly building a consensus among participants
Conducting accurate and anonymous voting and generating immediate results
Gathering valuable data from an audience
Illustrating complex concepts simply
Making instant demographic comparisons
And more
Padgett Communications' technology is far superior to that of smartphone apps, which are subject to frequent crashes, data loss, and other problems that make them unreliable. What's more, we provide full-service support that differentiates us from other companies that may simply provide a box of equipment and instructions, leaving the complex setup tasks to you. When you work with us, we'll ensure your event goes off without a hitch by sending a project manager to your location who will handle all equipment setup, software installation, and display configuration. Your project manager will even perform a pre-event rehearsal, so that you will be completely comfortable using our system. Plus, he or she will be standing by during your event to make any on-the-fly changes you may need.
Padgett Communications' unrivaled commitment to providing top-notch audience response equipment and customer support has resulted in our maintaining a 100 percent success rate throughout the years. To learn more, contact us today.