Padgett Communications Provide Top-Notch Wireless Voting Keypads and Comprehensive Service to Organizations around the Globe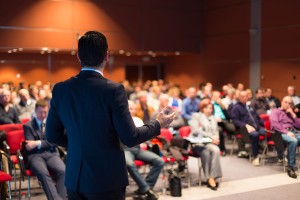 Organizations around the world that demand only the finest wireless voting keypads and outstanding customer care turn to Padgett Communications. We take a full-service approach, providing our customers with a simplified voting process by ensuring that all elections go smoothly and that all results are completely accurate. In fact, having served countless organizations, such as Fortune 500 companies, professional associations, banking firms, and many others since 1995, we've achieved a 100 percent success rate, making us one of the most reliable audience-response companies in the world.
One of the ways that we serve our customers better than the competition is by providing versatile wireless voting keypads and software. Our devices range from simple – perfect for yes/no and multiple choice prompts – to being capable of voting multiple people into a single open position, such as a committee. Our customizable software can also be tailored to your needs by, for instance, assigning a specific voting weight to each delegate.
Our leading-edge voting technology is only one of the benefits of working with Padgett Communications. We also provide:
The service of a project manager who will take care of onsite equipment setup and rehearsal, and will provide troubleshooting during your election.
Customized visual displays and presentations to keep your audience engaged
Immediate archiving and secure storage of data attained through the voting keypads during your election
For more information about Padgett Communications' wireless voting keypads, contact us today. We will gladly discuss your needs, recommend which equipment would be best for your election, and provide you with an itemized price quote.