Wireless Voting System Rentals Available from Padgett Communications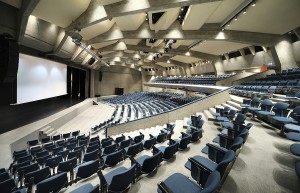 Since 1995, Padgett Communications has provided wireless voting system rental equipment to organizations in all industries throughout the United States and all over the planet. Our team knows what it takes to manage elections of all types and for organizations of all sizes, and we'll be pleased to help you and your organization find a simpler way to complete the voting process.
One key benefit of choosing Padgett Communications for a wireless voting system rental over another company is the innovative software that comes with our systems. This software is capable of helping you:
Elect one individual to a single position, such as electing a new president for your company or a treasurer for your organization
Elect multiple individuals to a single position, such as the members of a committee or even a new board of trustees
Make changes to the verbiage of existing policies, procedures, and bylaws of your organization while proposing changes on the fly and calling for votes to approve or deny the proposed changes
And so much more
Plus, we can arrange for certain members within your organization to have votes weighted more than others. So, if you'd like for your current board of directors to have more say in the election than other members, Padgett can allow you to do just that.
For additional information in regard to renting a wireless voting system from Padgett Communications the next time you need to hold an election within your organization, please contact Padgett Communications today. When you do, we'll gladly prepare a fully itemized quote containing everything you plan to rent from us.