Hassle-Free Elections with Wireless Voting Systems from Padgett Communications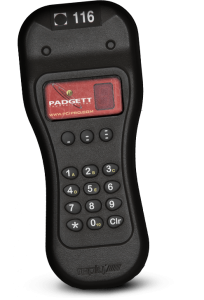 Using wireless voting systems for your organization's next election can spare you the time and hassle of counting paper ballots, as well as reduce the potential for human error. However, this is only the case if you choose the right company to provide your equipment and support. Do-it-yourself options, such as those available on smartphones, can be difficult to use and are often plagued with speed and performance problems, making them more trouble than they're worth. However, these are issues you won't have to worry about when you choose Padgett Communications.
We have a reputation for providing only top-quality wireless voting systems and tailoring our services to our customer's needs, which is why we've earned the trust of countless organizations ranging from large energy companies and banking firms, to fraternities and professional associations. We also provide full-service support that includes sending a project manager to your election, no matter where in the world it is being held, who will:
Set up and test your equipment and install the required software
Ensure your displays can be viewed easily by everyone present at the election
Walk you through using our systems, so you are comfortable using them before the election
Prepare for any possible contingency
Stay onsite during the election to make changes or troubleshoot any issues
We have maintained a 100 percent success rate since 1995, making us the ideal choice for any organization that wants versatile, reliable wireless voting devices and a stress-free election experience. To learn more about our services and to receive a complete quote, contact Padgett Communications today.