Advanced Audience Polling Technology from Padgett Communications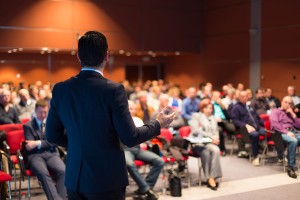 The audience polling technology, including software and equipment, that Padgett Communications provides to organizations worldwide is among the most advanced available in the industry. We have proudly rented these systems, along with full-service setup and support, to organizations of all kinds since 1995.
Our handheld audience polling devices with state-of-the-art displays are designed to increase audience engagement and collect data for analysis for meetings, conferences, and other events. These versatile systems can be used for:
Administering elections
Playing interactive games
Recording and storing data that can be analyzed after the event
Facilitating quizzes and tests
Adding an element of fun to employee training sessions
Getting immediate feedback from and audience
Team building exercises and icebreakers
And much more
At Padgett Communications, renting state-of-the-art audience polling technology is only part of what we can do. Over the years, thousands of organizations have turned to us to provide full-service audience response solutions. We'll send an account manager to wherever your event is being held to ensure everything goes off without a hitch. This individual will be responsible for everything from setting up your equipment and making sure your displays are easily viewed by your entire audience to walking you through how our equipment works and standing by for troubleshooting during your event. This approach, combined with the leading-edge technology we use, has resulted in us maintaining a 100 percent success rate over the course of 20 years.
If you'd like more information about our audience polling technology, contact Padgett Communications today. One of our friendly associates will be happy to help you choose the perfect audience polling system for your event.