Interactive Audience Polling Solutions from Padgett Communications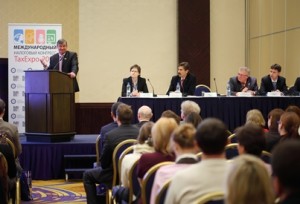 Interactive audience polling can help you get the most out of your next meeting or event, as it gives you an opportunity to truly engage your attendees and get them ready to contribute to the conversation and share their opinions on different topics. Whatever the purpose of your meeting, regardless of your company's specific industry, and no matter if you are planning to present to auditorium-sized crowds or smaller groups in breakout sessions, when it comes to audience response, you want to make sure that the experts from Padgett Communications are by your side.
Professionally coordinated interactive audience polling is about much more than merely asking questions, pushing buttons on handheld keypads, and projecting the data via graphs and charts on a big screen. That's why it's wise to bring our company on board. With Padgett Communications working for you, you can rely on:
On-site management by a full-time Padgett Communications employee
Full ARS equipment setup
Reliable, state-of-the-art, user-friendly handheld keypads
Instant analysis and archiving of data gathered via audience feedback
Versatile display options, and the ability to adjust a presentation as needed
And much more
Since breaking into the ARS industry in 1995, Padgett Communications has compiled a 100 percent success rate while facilitating conferences and meetings held in cities across the globe. We are ready to put our expertise to work for you to make sure your upcoming event is a success.
Contact Padgett Communications today to learn more about the interactive audience polling solutions we offer. We have the resources and expertise needed to accommodate meetings of any size.